Six Ways to Strengthen the Social Fabric of Your Community
By: | March 2, 2017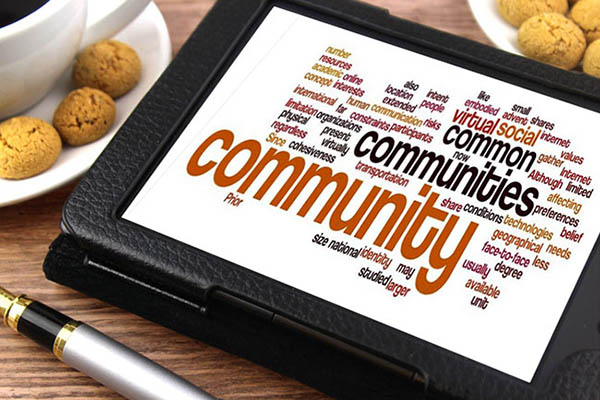 The social fabric is an invisible cloth that binds us into a whole, especially within our community. Like the air we breathe, we usually take it for granted until it's shattered. Think about tragedies that have unfolded, in San Bernardino, Orlando, Paris, New York, Boston, Dallas, Chicago, Charlotte, Milwaukee, Baltimore, Baton Rouge Charleston, Sandy Hook and Ferguson. It seems that most of those cities had enough social capital to pull through horrific events. None of them unraveled because of scapegoating, demonizing, intolerance, or disrespect, is your community ready? And if your community did experience such an event what would you do?
The Forum in ancient Rome, the agora of ancient Greece, and the public square in early America were physical spaces within cities and towns where people gathered to connect with each other and discuss the issues of the day. The idea of a community square, or commons, refers to resources held in common—that is, cooperatively owned and shared by all public stakeholders. These shared assets include air, water, ecosystems, languages, music, holidays, money, law, mathematics, parks, and the Internet, to name a few.
Communities tend to survive and thrive when individuals feel they're part of a group built on interdependence and sharing common assets, whether it's a sports team, a band or neighborhood. While there are sub-communities such as the Working Class, Students, Asian, Black, LBGTQ, Veterans, and Immigrants, for example, all of these sub-communities still need to have a sense of the whole to make it through hard times. Further, in today's hyper-connected environment we are immediately exposed to repetitive stressful images of people beyond our geographic location who suffer based on aspects fo their identity. They may not be part of our local community, yet they may still a part of our cultural community.
Today's community square is virtual and powered by the 24/7 global communication media, and it is important to understand the effects on the community that this type of exposure may have. Research generally finds an association between watching media coverage of traumatic events and stress symptoms in today's community square is virtual and powered by the 24/7 global communication mediators.
Conflict related to viewpoints has caused many community members to hunker down, refusing to engage one another and instead choosing to fight it out instead. Some community members have limited proactive investment to work together in ways that would promote shared goals, and mutual understanding. Many groups today reject the social contract that encouraged consensus and shared sacrifice for mutual interests.
You and I are the responsible for today's public square and within our increasingly fragmented communities. We share that responsibility along with those who occupy seats of responsibility in today's business, educational, and political institutions within our community.
It's up to us to create the environment in which our differences are managed. Listed below are some key community MultiDentity mode behaviors. Use this six action below as a scorecard ( 1-10) to encourage community members to measure your current level of investment in strengthening your community's social fabric.
We recognize the importance of enhancing mutual trust and respect among all members of the community, and they're are willing to invest in it.
We are committed to spending more time connecting across differences and talking with each other instead of attacking and demonizing each other through the media, especially social media
We accept that every group thinks their viewpoint holds a piece of the truth or is the one right view. We recognize this and coexist with civility and tolerance instead of fighting to convince each other that our position is the only right one
We find ways to eliminate conflicts that drive stakeholders into lose-lose engagements that harm the social fabric and the real interests of one or both sides
Community members are identifying and reaffirming their shared interests.
Our community leaders use their power to continually bring different groups of community members together to explore common goals and common interest.
As a MultiDentity Leader, use your influence in the most distinct ways that you can in the places you can to urge others to invest in strengthening your community's social fabric. You can leverage your influence through:
Civic groups
School
Committees
Clubs and social organizations
Volunteering and through your workplace
It's hard to think about tending to your community with the precious time you have left after tending to your responsibilities at work, school or home, but without tending to it, there will be limited resources to draw on when you and your community may need it most during a crisis. By acting proactively, you and your community will have made an investment in your future.
[products ids="9050,9047,9044,9042,9040,9036,9034,9032,9027,9024,9019,9017,9014,9011,9005″]
---