Review: 'Moonlight', Stereotypes and a Beautiful Story
By: | February 8, 2016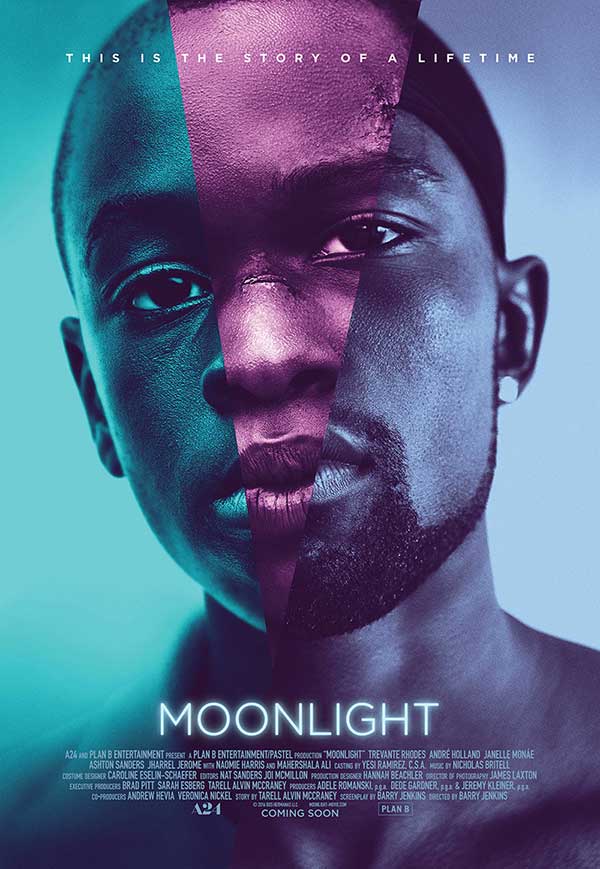 My first reaction to the description of Moonlight was that it was just another story about a poor inner-city black kid from a fatherless home growing up in the hopelessness and despair of oppression. Because of the buzz, it was getting; I cynically said this movie would win an Oscar as the Academy's makeup film for last years "diversity" debacle. Moonlight is all of that but much more. In Moonlight, we follow the life of a young man as he deals with his dysfunctional home life and comes of age in a 1980's neighborhood in Miami riddled with drugs. The story of his struggle to find, rescue and be himself unfolds across three defining chapters in his life. We watch the main character, Chiron, as he experiences excitement, humiliation, fear and pain while he struggles to make sense of his identity, a component of which is his sexual identity.
Moonlight unfolds in three stages in the life of Chiron, as a wide-eyed boy by Alex Hibbert, as a painfully shy adolescent enchantingly played by Ashton Sanders and as a young man by Trevante Rhodes. When we first meet Chiron, he is trying to run away from a group of boys chasing him to beat him up. We get a sense of his vulnerability and savvy. We also get the feeling that being on the run is a major theme in the film. Chiron is on the run from relationships, peers, his environment and himself. But as the story evolves we also see he is on the run toward reconciliation with these dimensions of his identity.
The film is emotionally provocative because it gracefully portrays the intersections of social class, nuclear family, urban life, race, parenting, extended family, profession and gender roles. The movie is a good reminder that we are whole people, not just the fragments and limiting demographic categories that society confine us. Because of the richness of his mosaic Chiron defies pigeonholing.
The story written by Barry Jenkins, Tarell McCraney and directed by Jenkins portrays the real challenges people of color, especially young black inner city boys' face making sense of the societal expectations of what it means to be a real man living under the conditions of systemic racism, and homophobia.
I found that Moonlight is a film that lingers, you must mull it over before its transcendence washes over you, in the end, it was much more than another film about black oppression. How much more it is, will have to do with who you are, and what aspects of your identity the entire experience reaches.
---