How Moral Relativism Lowers Social Capital
By: | June 20, 2017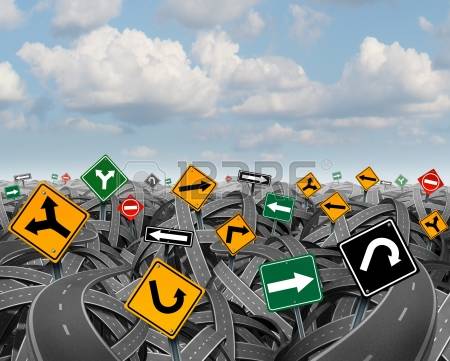 Moral relativism is the belief that there is no one truth or correct worldview and, even if there were superior or inferior systems and beliefs, it would be wrong to impose or establish them as a norm for all. It rests on the conviction that morality and truth depend on context, historical time period and culture, and no group, ideology, or way of life is capable of being accurately judged by another in a comprehensive or meaningful sense. This relativism not only has a great impact globally and in relations between nations, but also internally where such fundamental questions as the rectitude for going to war, gender roles, when life begins, the purpose of government and the meaning of life become widely-contested in a vortex of social discord and individualism. Champions of relativism herald the end of religious and familial orthodoxy, often dispensing numerous critiques of the same, but rarely present any viable alternative except an individualistic, morally relativistic free-for-all.
Ironically, the kind of post-industrial, postmodern societies where moral relativism pervades generally see science as an absolute, although even that baseline can be seen to waver into ideological and warring rhetorical positions at odds with science. For example, prominent science personalities often latch onto and lend superficial credence to non-scientific, bizarre popular depictions of transgenderism or other emotionally-charged trends of society for fear of moral censure or perhaps out of genuine enthusiasm. Thus, although even someone who undergoes a sex change cannot change their chromosomes, figures like Bill Nye will lend an air of "science" to what are actually just emotional, psychologically-based trends.
The circle of moral relativism flourishes in a society where there is no "one truth" and conventional religion and tradition are regularly demonized in the popular media, educational system and political rhetoric as a core problem in the past which spurred intolerance, hatred and inequality. Supporters of relativism regard it as the epitome of being broad-minded and tolerant, a mindset that would seemingly allow all non-violent views to peacefully coexist. Critics of relativism note that it is a fairly weak-kneed philosophy that can lead to great passivity and moral laxity in society, and also provides the perfect opening for a more dominant, unified ideology to supplant its openness. Relativism also can quickly lead to nihilism and social anarchy, at least according to some. Russian author Fyodor Dostoyevsky, for example, wrote that "If there is no [Truth], then everything is permitted."
Some contend that moral relativism shirks a basic duty to acknowledge certain basic standards that they purport can be successfully shared across cultures and time periods. This belief is a key basis of documents like the UN's Universal Declaration of Human Rights, for example. As Gene Howington writes:
"One of the strongest arguments against ethical relativism comes from the assertion that universal ethical and/or moral standards can exist even if some practices and beliefs vary among cultures. In other words, it is possible to acknowledge cultural differences and still find that some of these practices and beliefs are wrong. Consider that although the Aztec had a society that was in some ways more advanced than their contemporary European counterparts, that their practice of human sacrifice was simply wrong."
A comprehensive project by Senator Mike Lee of Utah, launched in May of this year, has set out to find why modern life is increasingly leaving us lonely and unfulfilled, less likely to be a part of the kind of civic and community organizations that formed the bedrock of togetherness for generations past. Lee's Social Capital Project believes that society is increasingly fragmenting:
We are materially better off in many ways than in the past. But despite this real progress, there is a sense that our social fabric has seen better days. Leading thinkers have issued warnings that we are increasingly "bowling alone," "coming apart," and inhabiting a "fractured republic." At the heart of those warnings is a view that what happens in the middle layers of our society is vital to sustaining a free, prosperous, democratic, and pluralistic country. That space is held together by extended networks of cooperation and social support, norms of reciprocity and mutual obligation, trust, and social cohesion. In short, it is sustained by what we do together.
Even with legal and religious institutions like marriage, the growth of relativism emerging out of 1960s counterculture and academic leftism had an enormous effect, not to mention the economic pressures of the past decades. As Lee's report notes: "In 1970, there were 76.5 marriages per 1,000 unmarried women aged 15 and older. As of 2015, that rate had declined by more than half to 32 per thousand." One big reason is the normalization of long-term, unmarried relationships, which formerly would have been seen as "living in sin" or scandalous by much of society have now become commonplace, along with the relativistic belief that other people's personal lives are nobody else's but their own (a relatively new social belief for any civilization). There is also a corresponding lessening of fertility and birthrates in the United States and much of the Western world, where, simply put, an increasing number of young men and women seem decidedly uninterested in procreating – or at least wish to delay until they are much older than previous norms.
When it comes to conventional religion and the shared worldview and unity it can help engender, that too is on the wane. The report states: "In the early 1970s, nearly seven in ten adults in America were still members of a church or synagogue. While fewer Americans attended religious service regularly, 50 to 57 percent did so at least once per month. Today, just 55 percent of adults are members of a church or synagogue, while just 42 to 44 percent attend religious service at least monthly."
Even for those who are opposed to conventional religion or uncomfortable with taking part in it, this is remarkable for the fact that religion – and a shared view of what is right and wrong – are a cornerstone of healthy social capital. In Bowling Alone, Robert Putnam writes that "faith communities in which people worship together are arguably the single most important repository of social capital in America." That vital repository is now emptying out, as attendance of religious institutions continues to decline.
Trust between citizens has also measurably declined. Lee's report informs us that "between 1972 and 2016, the share of adults who thought most people could be trusted declined from 46 percent to 31 percent." As we transition to a "knowledge economy" and out of the industrial age, moral relativism, individualism and loneliness are taking reign, leaving social capital – the network of relationships that help a society flourish – to falter by the wayside. When you barely know if your neighbor agrees on what a man or woman is defined as or whether they share your views on evolution, the role of marriage, the purpose of life or any other formerly widely-shared assumptions, it can lead to significant social fracturing.
Moral relativism is the Pandora's box of modern liberal democratic society. If social capital were money in the bank, moral relativism is a series of lawsuits and counter-lawsuits that lowers bank customers' trust and patronage of the bank. Whether or not these legal battles were merited, they have a noticeable impact. Not only do patrons begin to avoid said metaphorical bank, they also distrust currency, loans, advertising and new locations of that bank because of all the confusion and controversy surrounding it. Multiply this to an extent where an exponential number of banks are embroiled in similar lawsuits and people begin self-isolating their money and hiding it in pillows instead of trusting it to banks and you have a good illustration of how moral relativism lowers social capital and causes fragmentation and loneliness.
Perhaps at one time, a seemingly harmless tonic to the ravages of history and the enormous upheaval and conflict of the twentieth century, moral relativism has now helped create an atomized, fractured republic. Moral relativism, combined with difficult economic transition and rapid technological progress has created an atmosphere that drives political rhetoric and division into the stratosphere as people become heated about their lack of fundamental agreement on even the most basic of normative beliefs or any shared vision for the future.
---