The 10 Lenses: Are You An Integrationist?
By: | July 11, 2017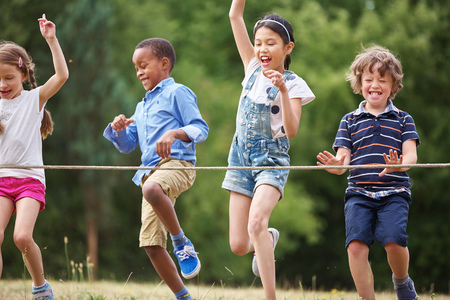 Integrationists support using legal and governmental interventions to break down barriers between racial and cultural identity groups. They believe we can replace our fear and ignorance of each other's cultures with a greater understanding and knowledge if we live and work together. Integrationists want laws and policy to reinforce this conviction of the positivity of peaceful coexistence and intermingling of cultures and peoples.
STRENGTHS
Integrationists remind us of the importance of cross-cultural interaction.
Demonstrate that vocal and active support of integration can help to break down stereotypes and improve the quality of interactions between people of different cultural and racial identities.
Show their dedication to a just society through legal battles, legislation and local responsibility.
Challenge us to go beyond our comfort zone and use social strategies to turn caution and skepticism into tolerance.
Want to change the system by working within it.
Help to create an organizational culture which recognizes and values differences within a united whole.
WEAKNESSES
Focused primarily on black and white issues and may be unable or unwilling to encompass the concerns of a more multicultural global society where different strategies are needed from those employed in the past.
May be impatient with or insensitive to, the needs of others to accept or move more slowly toward the goal of full integration.
May be intolerant of overt or divisive expressions and choices related to racial or cultural pride, especially when these are associated with the beliefs of the Cultural Centrist lens.
May miss some of the subtleties related to their roles and responsibilities to become advocates for members of other racial, ethnic and cultural identity groups as well as their own if they are a minority.
Identify The Lenses That Are Operating In Your Organization and Community, Host a Lenses Live Event!
---