Amazon Plans Artificial Intelligence-led, Checkout-free Grocery Stores Through Amazon go app
By: | May 23, 2017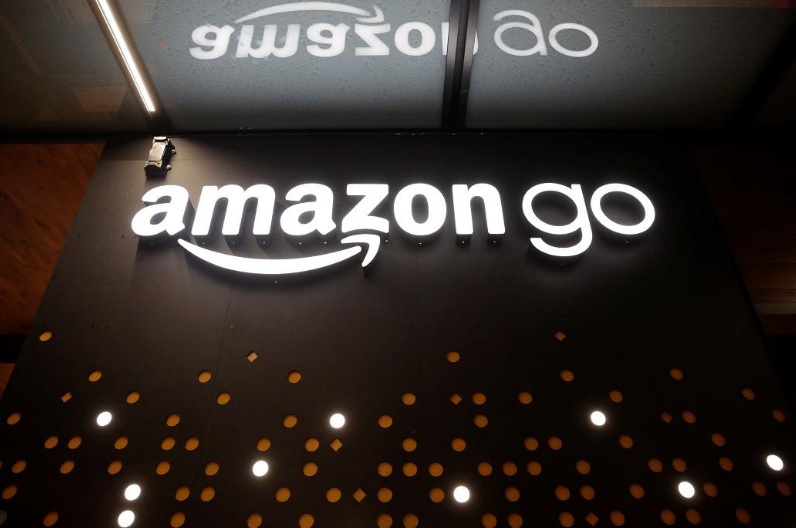 According to Amazon, they are bringing their futuristic 'no queue' grocery store to the U.K. after the online retail giant filed several trademark applications for Amazon Go, the app that allows consumers to bypass checkouts when they shop.
The slogan "No Queue, no checkout," was trademarked with the U.K. Intellectual Property Office Friday, hinting the company is ready to expand its experimental grocery store beyond a pilot test in its hometown of Seattle.
Anthony Cuthbertson of Newsweek reports that the "Just Walk Out Technology" required to make checkouts and cashiers obsolete involves a mix of sensors and artificial intelligence to determine what products shoppers pick up off the shelves, according to Amazon's website.
Still to be determined is just how much disruptive technology society can withstand coming in such waves or and what if any public or private entities are taking a big picture view of what the impact is of the rapid elimination of so many working class jobs will be on the overall wellbeing of society.
The people are distracted by fighting one another over hot-button social issues while ignoring the real time threats to the overall stability of global culture due to automation and technology. Are you tuned into the trends? Are you aware of the impact of automation in your industry, community or profession?
---